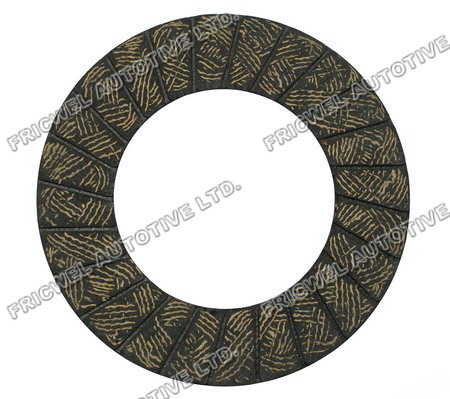 FW-S2
FW-S2 Regular asbestos woven clutch facing, 100% cotton quality, popular among our Asian customers, low wear rate.
Our factory still have two asbestos clutch facing quality available, in order to satisfy some customers' requirements, due to its low cost and high property, it is very popular in the Asian and South American market. The asbestos clutch facing we provide is 100% cotton materials, and will not cause property change at 300℃.

We have clutch facing toolings diameters from 160mm to 440mm, full range of dimension to meet different vehicles application, the facing materials include glass fiber, copper wire covered yarn, high copper, aramid fiber, strong twisting yarn, appearance following Raybestos and Sachs etc. Different quality catagories making our products suitable for different areas, we have customers from all over the world, from Africa, India, South America, Europe and the US.

Related Products